The combined headphones and earphones market may make up to US$45 billion in 5 years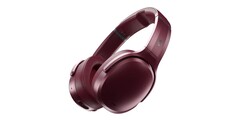 The latest headphone and earphone market research projects that this compound device category will "generate revenues of over US$45 Billion" between now and 2025. This growth is thought to be driven by several factors, which include the rise of the TWS earbud, the demand for "smart" features, as well as noise isolation, in this category.
Headphones and earphones are valued for their increasingly sophisticated features, ANC and smart-assistant integration included, among those with an interest in using other electronics day-to-day, particularly mobile devices.
This may influence the growth of several further sub-sectors of their overall market. For example, the in-ear headphone sector may bring in an additional $14 billion, and will have a compound annual growth rate (CAGR) of over 13%, over the next 5 years.
Similarly, ANC headphones in the North American (NA) sector of the overall market are now projected to be worth another $4 billion in terms of revenue by itself over the same time-frame. In addition, the truly wireless headphone segment is thought to exhibit possibly the highest CAGR (24%) within the global market.
Millennials are thought to drive the NA sector of this market, as is increasing internet use and the uptake of audio apps and subscriptions. In addition, health and fitness-related audio accessories are another source of potential growth for their overall global market.