The 5G OnePlus phone will be released in the UK, but not the US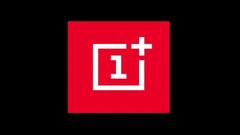 OnePlus' first 5G phone will be released in partnership with the carriers EE and Elisa in the second quarter of the year. They are located in the UK and Finland respectively, and are the only companies to be associated with the release of this phone so far. OnePlus' CEO has indicated that the device will cost under US$1000.
Pete Lau, the CEO of OnePlus, has offered further details on the OEM's plans to release a 5G phone this year. In accordance with the company's drive to be one of the first to do so, it will launch its device through the carriers EE in the UK and Elisa in Finland. However, Lau also stated that the OEM plans to make more 5G devices for use in other countries, the US included, in the future.
The first 5G OnePlus phone is to be unveiled at MWC19, in only a few days from today (February 23, 2019). Lau, speaking in the course of an interview with USA Today, also alluded to the existence of a new 4G device from the company. It will apparently differ in some slight ways from the 5G version; however, they may essentially have the same design or hardware. On that note, the 5G variant has been confirned to be powered by the Snapdragon 855 premium SoC. As with the Samsung Galaxy S10 5G, it will connect using the X50 Qualcomm modem.
Despite the impending deadline of its release, Lau claimed that the new 5G phone has not yet been assigned a name. The CEO was equally vague about its price. On the other hand, he assured the interviewer that it would cost somewhat less than US$1,000: a price-point at which the phone seemedly becomes "too expensive".