Synopsys contributes to accelerated 7nm production at Samsung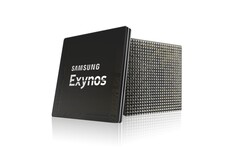 Synopsys has announced the successful implementation of its Yield Explorer platform at Samsung's fabricators. This reportedly results in a ramping-up of production in terms of 7 (as well as 10 and 8) nanometer (nm) architectures for this OEM. The 2 companies also now claim that this move will also inform 5-3nm platform manufacture.
Synopsys and Samsung have announced that the production of 10 to 7 nanometer (nm) platforms has been stepped up as a result of a collaboration between the 2 companies. This has occured as a result of the integration of the Yield Explorer platform into the OEM's fabrication practices.
Yield Explorer is an example of the Synopsys intellectual property that can influence how FinFET transistors are designed and made. Samsung has implemented it in order to produce the kinds of chipsets that are found in its current flagships, as well as those likely to feature in devices such as the upcoming Galaxy Note 10 series, at improved rates and volumes.
Samsung and Synopsys claim that the Yield Explorer project in question can now also be applied to the next generation of actual chipsets as well. They are projected to involve enhanced form-factors measuring 5nm - or even smaller still. They may increase processing power and reduce energy costs while also testing Moore's Law to the limit with their specs.