Huawei reportedly finishes work on Kirin 985 and 990, but what about their successors?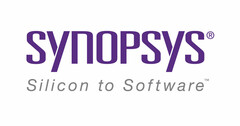 According to a new Nikkei Asian Review article, Huawei has finalized the blueprints for its next upcoming smartphone SoCs. However, the OEM has now lost the support of the chipset-design supplier Synopsys, as it has that of ARM. Therefore, it will find making follow-ups in 2021 and onward exceptionally difficult.
Huawei's recent loss of a business relationship with ARM may be an almost unsurmountable obstacle to any future as a normal, everyday electronics OEM. This is because the latter supplies the intellectual property that informs the creation of many mobile chipsets, smartphone CPUs such as the Kirin series included. However, there are even more companies with a typically indispensible role in the process of their design and production out there.
One of these is Synopsys, which claims to inform as many as 90% of all FinFET designs. Therefore, an inability to work with this company could be as devastating to Huawei as the ARM incident may turn out to be. A new report in Nikkei's Asian Review indicates that this is exactly what has happened.
Fortunately for Huawei, a source claiming to be familiar with the situation has stated that it has all the smartphone chipset designs it needs - for now. It has completed work on the Balong 5000 5G modem, and, reportedly, the Kirin 985 and 990 CPUs as well.
However, the article raised considerable doubt about the Chinese company's ability to plan the creation of any more similar SoCs in the future. Another source likened attempts to do so to "designing those chips in the dark". In addition, fabricators such as Taiwan Semiconductor Manufacturing Company, which has supplied Huawei's relevant branch HiSilicon up to this point, may not want to put designs without input from the likes of Synopsys into production.