Huawei applies for ARK OS trademark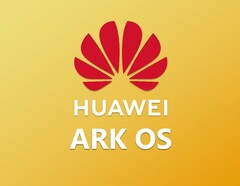 Huawei currently has until August to figure out a replacement for Google's Android OS, provided the U.S. and China do not reach any trade agreements that negate the Huawei ban. This prompted Huawei to immediately ramp up efforts towards releasing a proprietary OS, which appears to be named ARK, according to a recent EUIPO patent filing.
Huawei has been preparing for an eventual ban on the U.S. territories since early 2018, as the company now has enough hardware supplies for at least a year. Still, Google threatening to cut Android OS support seemed like an unexpected blow, and Huawei quickly ramped its efforts to release a proprietary operating system. Unless the U.S. and China can come up with a solid trade agreement, Huawei will be forced to implement the new OS for all of its devices released post-August 2019, which does not really give it enough time to set things up properly on the software side.

Previous reports claimed that the new Huawei OS could be named HongMeng, but a patent filed with the E.U. Intellectual Property Office on May 24 reveals that Huawei decided to name it ARK, at least on E.U. territories. In the past few years, the European market has become more valuable for Huawei, and the company is now trying to mitigate any effects coming from similar bans adopted by European allies of the U.S.

The problem with a totally new OS platform is always related to adoption rate and developer support. Even if Huawei manages to come with an elegant operating system in just a few months, a new app ecosystem still needs considerable time to evolve and prove itself a viable alternative to Android and iOS. Remember the Windows Phone OS from Microsoft? It was supposed to be better than Android and iOS, since it would offer cross platform support between PCs and mobiles, but it never succeeded. Keeping in mind that Huawei has far less experience on the software side when compared to Microsoft, it is hard to imagine a different fate for the ARK OS.