Hope for the masses as Huawei gets a number of its recently lost smartphone licences back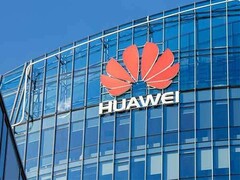 Following the ban by the US on Huawei, the Chinese company lost a number of its certifications, leaving it unable to use technologies like Wi-Fi, Bluetooth, and SD cards on its future device. The company has now been reinstated by the relevant bodies, however, and is now also back on the official Android Q Beta page.
Huawei was recently hit by a trade ban that would see it unable to do business with American companies. While the major talking point was the fact that the Chinese company would be unable to use Google's products, a resulting domino effect saw the company blacklisted by a number of vital smartphone certification bodies. Thankfully, those bodies look to have switched their earlier stance on the matter.
Previously, the Bluetooth, Wi-Fi, SD, and JEDEC associations all removed Huawei from their list of members. That was a heavy blow, as it meant that future uncertified Huawei devices would be unable to sport any of those technologies. The four bodies have now reinstated the Chinese company, though.
The most important of all, perhaps, is Google's own Android Q Beta page. Huawei heavily advertised the fact that the Mate 20 Pro would get the Android Q beta, and receive the Q OTA at launch, so it was something of a major setback when the device was removed from the Android Q Beta page. The Mate 20 Pro is now back on the list of devices to get the Q beta, however, and owners of the device can finally have a sigh of relief.
It's unknown if these positive changes are the first steps in getting Huawei back into the fold, or if they're just temporary changes. We hope the former is the case. Time will tell.