TSMC set to start making Kirin 985 and Apple A13 Bionic SoCs in 2nd half of 2019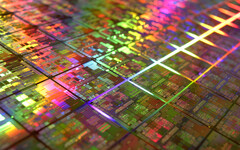 Apple and Huawei are some of a handful of smartphone OEMs that develop in-house chipsets. Their upcoming 2019 generations - the A13 Bionic and Kirin 985 CPUs respectively - are now said to be nearly ready for production in earnest soon. They are both 7nm and are being fabricated by the same chipmaker: TSMC.
Apple's 2018 line of iPhones were welcomed with interest as they were the first to integrate 7nm CPUs. Known as the A12 Bionic, this chipset was linked to vast performance improvements over the preceding A11 (10nm) and other CPUs found in competing Android phones (also mostly 10nm at the least). However, the next generation of these processors should be even more interesting.
The A13 Bionic is also said to be 7nm; however, it is also rumored to be set for fabrication using Taiwan Semiconductor Manufacturing Company's (TSMC) advanced extreme UV (EUV) lithography process. This results in an architecture currently known as N7 Pro.
Industry insiders believe that Apple has secured this 'flagship' TSMC process to produce chipsets for its 2019 line of iPhones. The latest report on the subject suggests that the chip-maker will have at least started on this order by the second half of 2019. Huawei's in-house CPU designers, HiSilicon, is also said to get its order of Kirin 985 chipsets implemented by TSMC in the same time-frame.
These successors to the Kirin 980 may be found in the upcoming flagships, the Mate 30 series. Judging from last year's release pattern, this line may include variants such as the Mate 30 Pro, with an option on a gaming-focused Mate 30 X. Whether their CPUs will also get the N7 Pro treatment or not is unclear at this point; however, they will definitely feature the N7+ architecture for which TSMC is being watched with great attention.