Sneaky Nvidia — the slower GeForce MX250 Max-Q '1D52' exists and they aren't telling you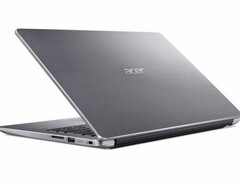 Some Ultrabooks are shipping with the slower 10 W GeForce MX250 instead of the "regular" 25 W GeForce MX250. Worse yet, it's almost impossible to find out which before purchasing. The 10 W version is expected to perform about 30 percent slower than the 25 W version based on what we've seen from the MX150 series.
When Nvidia launched the GeForce MX150 in late 2017, everyone assumed that there would be just one version of the MX150. Over time, however, users had learned that Nvidia was actually shipping two very different versions of the MX150 without any accompanying announcement or marketing material distinguishing between the two SKUs. The 10 W '1D12' version was found to be at least 30 percent slower than the 25 W '1D10' version and most OEMs wouldn't advertise the version used.
Now that the GeForce MX250 has arrived to replace the MX150, multiple independent sources have confirmed with us that there will be two versions of the GPU yet again. The standard 25 W MX250 carries the Device ID '1D13' while the slower 10 W MX250 will be '1D52'. Clock rates are expected to be vastly different between the two SKUs much like on the two versions of the MX150. Our first MX250 test units all carry the faster 25 W version and we're currently on the lookout for models carrying the slower 10 W version.
If you're in the market for a a new GeForce MX250-powered laptop, then we strongly recommend checking the GPU via GPU-Z or Nvidia settings if graphics performance is important to your experience. Unfortunately, it may be impossible to check the GPU before purchasing because of the aforementioned reason. For the record, Huawei has promised 25 W MX250 GPUs for its new MateBook X Pro refresh and MateBook 14, but we'll be updating this page as more units become available.