Deal | Save over US$400 on a Dell XPS 13 Touch; up to US$460 on non-touch version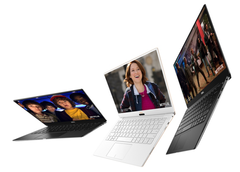 Dell is offering some considerable discounts across its XPS 13 range at the moment. Some of the deals are time limited, so if you're in the hunt for a handy-sized Ultrabook that can offer great performance with a small footprint, now is the time to act. Over US$400 can be saved on some SKUs.
There are some great deals and savings to be found on various models of Dell's XPS 13, for both touch and non-touch variants. Arguably one of the best deals currently available is for the Dell XPS 13 (9370) Touch SKU. The company has already slashed the normal price of US$1,909.99 by US$210 to US$1,699.99. If you add the code "200OFF1599" at the "cart" step of the purchase process, you should get a further discount of US$200. This brings the XPS 13 Touch down to US$1,499.99 (taxes not included), thus offering a total saving of US$410.
For that price, you get a Dell XPS 13 (9370) Touch powered by an i7-8550U chip with Intel UHD Graphics 620, 8 GB RAM, 512 GB PCIe SSD, and a 4K touchscreen. Dell also offers free shipping and money back in rewards if you are a Dell Rewards member. However, if you would prefer a non-touch variant of the Dell XPS 13, it's possible to find one with the same CPU and RAM mentioned above, but with a smaller 256 GB SSD, for US$999.99.
The normal price for the aforementioned non-touch Dell XPS 13 (9370) is US$1,459.99. But by adding the coupon code "DBLTRETAFF4" you can knock US$460 off the price and bring it down to US$999.99 (not including taxes). Dell also offers free shipping on this particular laptop, which comes with a Full HD display. There are also some savings to be had on the newer 9380 lineup, but these two XPS 13 models from the 9370 series offer the best current deals.