Smartwatches are quite popular these days, but they cannot completely replace a smartphone due to the limited screen estate. Samsung might be able to change this via flexible display technologies if one of its patents is soon to be implemented in a mass-produced device. The patent in question released on December 9 at the WIPO is titled "Electronic device comprising flexible display and method of operation" and was spotted by Let's Go Digital. This is one of the most detailed patents ever uncovered by the Dutch publication, with no less than 113 pages that depict a smartwatch model with an extensible and rotatable square display plus S Pen support.
From what we can see in the patent schematics, in order to extend the rollable screen, Samsung includes a crown that needs to be rotated. The retracted form of the screen can display up to 12 icons, while the extended state is twice as large and can display up to 24 icons. As Let's Go Digital notes, when the screen is pulled out, the upper frame part will come loose from the lower frame part. A semicircular guide rail is placed between them, so that it remains one solid and stylish whole. Additionally, the crown can be pulled out and this allows the screen to automatically rotate to the right.
Of course, the smartwatch will integrate all sorts of sensors that can track the heart rate, blood pressure, calories, oxygen saturation and even blood glucose for diabetics. This model also features an under-display camera that can capture still images as well as videos. It is unclear if Samsung is planning to include cellular tech to turn this device into a smartphone. The watch body is probably still too small to fit all the phone components for now, but, as we are approaching sub 1 nm production processes, we could see wearable phones with integrated 6G modems in several years.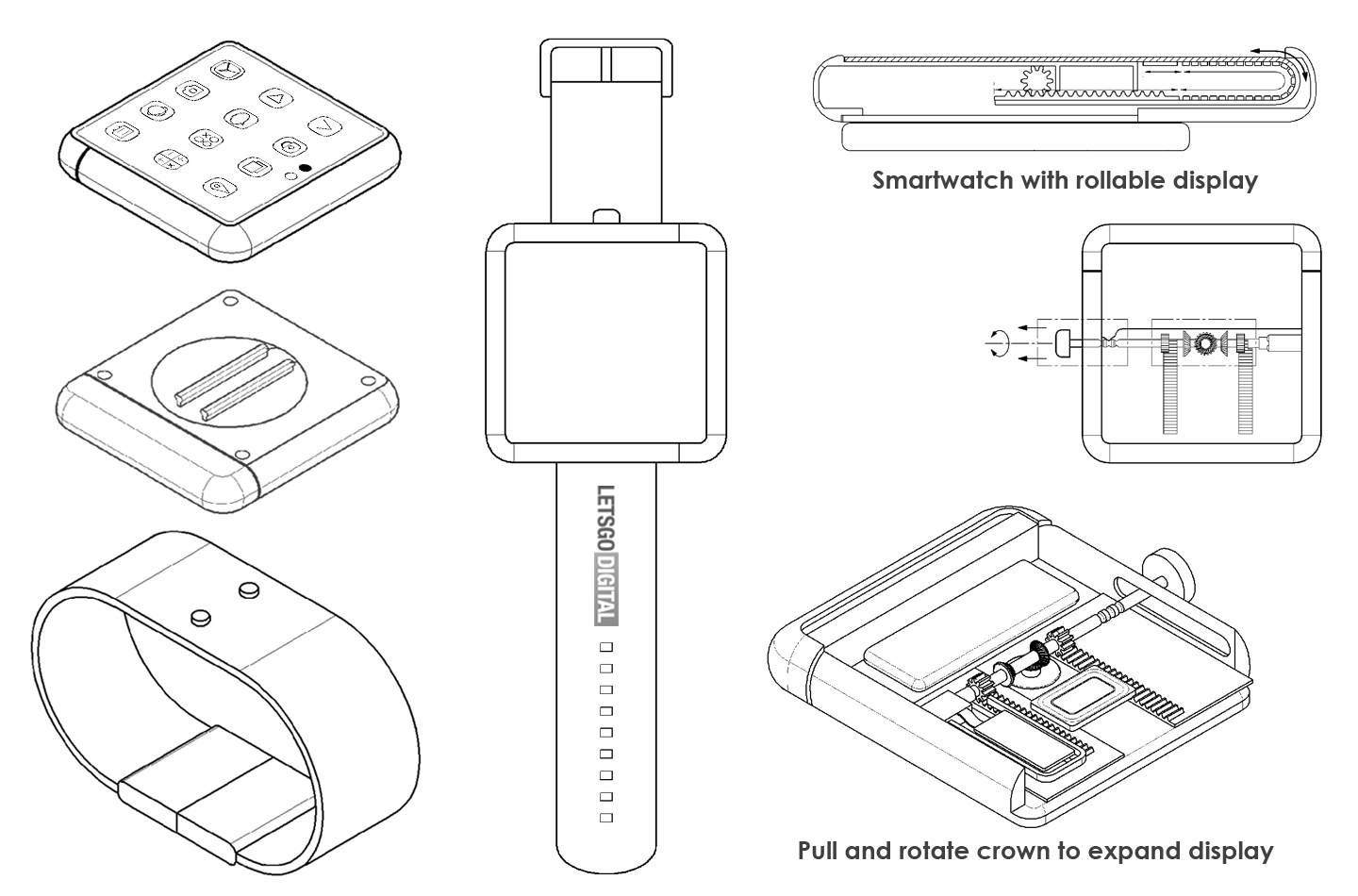 I first stepped into the wondrous IT&C world when I was around seven years old. I was instantly fascinated by computerized graphics, whether they were from games or 3D applications like 3D Max. I'm also an avid reader of science fiction, an astrophysics aficionado, and a crypto geek. I started writing PC-related articles for Softpedia and a few blogs back in 2006. I joined the Notebookcheck team in the summer of 2017 and am currently a senior tech writer mostly covering processor, GPU, and laptop news.