OPPO is slated to debut 65W charging in the Reno Ace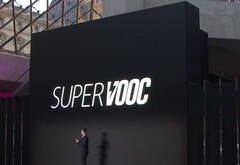 The OEM OPPO's Vice President, Shen Yiren, has reportedly sent Weibo messages to the effect that a new, improved version of SuperVOOC will be included in an upcoming device, the Reno Ace. This new upgrade will apparently charge at an unprecedented 65 watts (W). The Ace is also said to have a 4000 mAh battery and a 90 hertz display.
OPPO has a new version of its proprietary SuperVOOC charging system ready to go. This has been announced ahead of the launch of a new phone, the Reno Ace. Therefore, this device will be able to charge at a rate of 65 watts (W). By contrast, the new Samsung Galaxy Note 10 series charges at a maximum rate of 45 W.
In addition, the now second-fastest form of SuperVOOC goes at 50 W. Its new successor has been introduced both on stage at a September 10, 2019 OPPO event and on Weibo. The OEM has not given specific charging-time statistics on this new standard yet; however, SuperVOOC 50 can charge a 3400 mAh battery in 35 minutes.
Therefore, it is looking good for the Ace, which is rumored to have a 4000 mAh battery. It may also come with a display with a refresh rate of 90 hertz. This device is also thought to be a flagship-level phone with the Snapdragon 855 Plus and as much as 12GB of RAM.