OPPO Reno A with Snapdragon 710 now available in Japan for JP ¥35,800 (about US $330)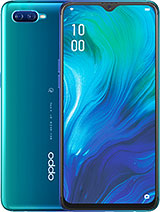 The OPPO Reno A, the Chinese OEM's latest mid-range smartphone, was launched in Japan today. Packing a Snapdragon 710, 6 GB of RAM, and 128 GB of storage, the handset seems centered around selfies due to its 25 MP front-facing camera. The Reno A is currently available in Japan for ¥35,800, or about US $330.
The OPPO Reno A was released today in Japan. The Snapdragon 710-powered smartphone boasts mid-range specs and a mid-range price. In typical OPPO fashion, the Reno A may be a good option for selfie lovers in the Far East.
The Reno A is decidedly middle-of-the-road on paper. The handset packs a Qualcomm Snapdragon 710, 6 GB of RAM, and a 6.4-inch 2340x1080 AMOLED display (19.5:9 aspect ratio). An in-display fingerprint reader lies underneath the front Corning Gorilla Glass 5.
OPPO's latest phone stuffs 128 GB of storage into its chassis, which is sure to come in handy for all the selfies Reno A users are sure to take thanks to the 25 MP front-facing camera. Around back, general photography is handled by a dual 16 MP and 2 MP camera setup. Powering everything is a reasonably large 3600 mAh battery with support for fast charging.
Unlike other OPPO phones we've seen this year, the Reno A's design is nothing spectacular. The front is almost bezel-free save for a small chin and a teardrop notch.
The Reno A is available in Japan starting today from select retailers. The phone can be bought for JP ¥35,800, or about US $330. No word yet on whether or not the Reno A will make its way to the West in the future. (Oppo Reno 6GB+256GB on sale now at Amazon)