Qualcomm unveils the Snapdragon 855 Plus, slated to power upcoming gaming smartphones and the Galaxy Note 10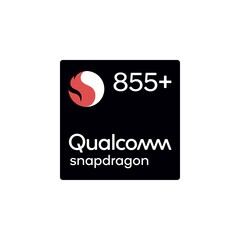 Qualcomm has released a mid-year refresh to the Snapdragon 855 called the Snapdragon 855 Plus. The 855 Plus offers a slightly faster Kryo 485 Prime core and a 15% faster Adreno 640 GPU. The rest of the specifications remain unchanged from the original Snapdragon 855 SoC. The Snapdragon 855 Plus could find its way into most gaming smartphones slated to release later this year.
Qualcomm has announced a new SoC tailored for smartphone performance enthusiasts. The Snapdragon 855 Plus is a mid-year refresh to the flagship Snapdragon 855 SoC that is currently the staple of a majority of Android flagships. With the 855 Plus, Qualcomm wants to provide enhanced performance for gaming smartphones and upcoming 5G phones while enabling great AI and VR experiences.
The primary enhancements in this refresh are with respect to the clocks. The Snapdragon 855 Plus now offers the Kryo 485 Prime core at 2.96 GHz (vs the 2.84 GHz in the 855) and the Adreno 640 GPU has been further tuned to offer a 15% performance increase. Qualcomm remains mum about the exact clock speed of the GPU, though. Apart from the single Kryo 485 and GPU core clock increases, the rest of the specifications are same as the current Snapdragon 855 including the integrated X24 LTE 4G modem. 5G connectivity in the mmWave and sub-6 GHz frequency bands are offered by a dedicated Snapdragon X50 5G modem.
The speed bumps (4.2% and 15% for the 485 Prime Core and the GPU, respectively) seem relatively modest so the chip might not really require any extra cooling than what is already being implemented to keep thermals under check. That being said, it will be interesting to see if OEMs come up with any new cooling solutions to prevent thermal throttling during extended gaming sessions.
Gaming-focused smartphones this year are expected to lap-up the Snapdragon 855 Plus as it looks to offer better single-threaded performance, which will undoubtedly benefit games and AR apps. Qualcomm also continues to offer the Snapdragon Elite Gaming Experience that aims to reduce game load times, supports anti-cheat extensions, and more.
Phones such as the Asus ROG Phone successor and the upcoming Galaxy Note 10 could also be among the first phones to implement the Snapdragon 855 Plus with more such phones slated to be available throughout 2H 2019.