Nintendo Switch Online rumored to support cloud saving for all games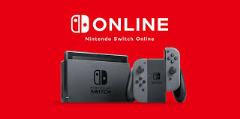 The Nintendo Switch Online Service has been anticipated for some time. A rumor that precedes its launch suggests that users of the new feature will be able to back up all their games in a cloud. However, there may be an opt-out for developers.
The Nintendo Switch Online Service has been in the works for quite some time. However, it is finally slated for a worldwide release later this month. The Online Service is said to contain access to a trove of NES game ports for those who like classic gaming. It has also been reported to offer the option to Cloud Save, in which users can back progress up in cloud space.
Nintendo Life now claims that Cloud Save will be enabled for all games on the popular hybrid platform. This report is based on a source that the website claims is trustworthy. On the other hand, this same party is also anonymous. The individual is quoted as stating that Cloud Save will be enabled across the board by default.
This may be bad news for developers who worry that their game's structure will be vulnerable to cheats or workarounds in the presence of Cloud Save. On the other hand, the Nintendo Life source also indicated that these game-makers could block support for the feature when submitting their game. However, developers will have to have a "good reason" in order to swing this with Nintendo.