Razer cuts $300 off the Razer Phone as Razer Phone 2 rumors loom large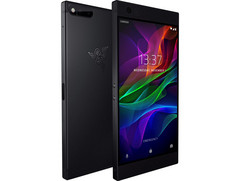 The promotion puts the Razer Phone at just $400 USD for a limited time. When considering its fast Snapdragon 835 SoC, large 5.7-inch 1440p display, and the buttery-smooth 120 Hz refresh rate, the new price point is not that bad of a deal for what are essentially flagship specifications.
When a manufacturer is running a sale on a specific model, it can usually be seen as a strategy to clear stock for an impending newer version. With that in mind, Razer is now offering its first Generation Razer Phone for $400 USD compared to its launch price of $700 USD. The deal even applies to the limited Gold Version of the smartphone that comes in its own special red packaging.
The timing of the promotion is suspect because rumors of a second generation Razer Phone have been swirling these past few weeks. The Snapdragon 855 was expected to power the Razer Phone 2 and Razer themselves later confirmed the existence of a Razer Phone 2 in their latest earnings report. More recently, the unannounced smartphone was spotted in the AnTuTu database sporting a Snapdragon 845 SoC with a whopping 512 GB of storage.
The Razer Phone is notable for being one of the very few Android smartphones with a native 120 Hz display. Animations, responsiveness, and scrolling are all subsequently smoother compared to most other smartphones. Gamers in particular are more likely to appreciate the faster refresh rate similar to how gaming monitors are often 120 Hz or higher for smoother frame rates and less tearing. See our full review on the Razer Phone for our take on the company's first smartphone.