NVIDIA releases a six-tap spatial upscaling alternative to AMD's FSR, enabled at the driver level and compatible with a much wider range of games through the GeForce Experience overlay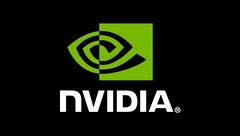 NVIDIA's latest driver update introduces DLSS 2.3 in a number of games. But, more interestingly, it seemingly brings in a new, "six-tap" spatial upscaling algorithm that's accessible in all games via the GeForce Experience overlay.
When AMD released FSR (FidelityFX Super Resolution) earlier in the year, it was touted as an open-source, more accessible alternative to NVIDIA's AI-based DLSS upscaling. However, closer analysis indicated that FSR wasn't much more than a simple spatial upscaler with a contrast adaptive sharpening pass. FSR's relative simplicity and open source nature, however, made it easier for developers to implement in a wider range of games. Software solutions like Lossless Scaling and Magpie even offered users a third-party approach to add FSR into any game.
NVIDIA is now offering a similar spatial upscaling solution that's built into GeForce Experience. As of now, it isn't certain exactly how NVIDIA's solution compares to FSR, apart from the fact that they both use spatial techniques. Considering that FSR is full open source, it's not outside the realm of possibility that NVIDIA's upscaling code draws on it, in which case image quality will end up being largely similar.
In the days to come, face-to-face comparisons should tell us more about exactly how NVIDIA's upscaling compares to FSR and, indeed, to DLSS.
Spatial Upscaling For All Games
For over two years, NVIDIA has been offering a driver-based spatial upscaler called NVIDIA Image Scaling in the NVIDIA Control Panel, which enables sharpening and upscaling for ALL your games, without the need for game developer integration. With the new November Game Ready Driver, we're introducing updates to the scaling and sharpening algorithm, as well as making it more accessible through GeForce Experience.
The new algorithm uses a 6-tap filter with 4 directional scaling and adaptive sharpening filters to boost performance. It sharpens and scales in a single pass, so is very efficient.
The feature is accessible both from the NVIDIA Control Panel and GeForce Experience, and includes a per-game sharpening setting tunable from GeForce Experience's in-game overlay.
NVIDIA is also releasing the NVIDIA Image Scaling algorithm as an open source SDK that delivers best-in-class spatial scaling and sharpening and works on all GPUs across all platforms. The SDK is publicly available today on GitHub for all developers to integrate into their games.
I've had a passion for PC gaming since 1996, when I watched my dad score frags in Quake as a 1 year-old. I've gone on to become a Penguin-published author and tech journalist. Apart from working as an editor at Notebookcheck, I write for outlets including TechSpot and Gamingbolt. I'm the Director of Content at Flying V Group, one of the top 5 digital marketing agencies in Orange County. When I'm not traveling the world, gathering stories for my next book, you can find me tinkering with my PC.