Incredible Mi Mix 4 leak hints towards a potential Samsung Galaxy Note 10 competitor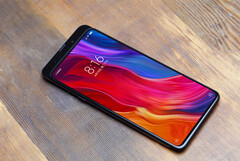 A new leak on the Mi Mix 4 has revealed a mouth-watering specifications sheet that would see the Xiaomi flagship compete against traditional flagship giants like the upcoming Huawei Mate 30 Pro and Samsung Galaxy Note 10. Features start with a 2K AMOLED 120 Hz display and get a lot crazier.
Xiaomi released the Mi Mix 3 towards the tail end of 2018 and it was hailed for its innovative design, fine camera performance, and all-around great price to performance ratio. The Mi Mix series has been Xiaomi's means of expressing its creative talent and it appears that the next device in the series could turn that up a notch.
According to a new leak, the Mi Mix 4 could boast of an absolutely ridiculous specification sheet that would see it compete with industry heavy-hitters like the Samsung Galaxy Note 10 and the Huawei Mate 30 Pro.
Here's an outline of what the leak claims.
1440p AMOLED display with a 120 Hz refresh rate
Snapdragon 855
Xiaomi's new, untested 100 W fast charge
UFS 3.1
4500 mAh battery
16 GB of RAM
1 TB of storage
64 MP camera
DxOMark score of 115
It all sounds a bit ridiculous, we have to say, and is more likely to just be a leak made out of the dreams and fantasies of a Xiaomi fanboy. For one, a device with the above feature would cost well over US$1000, and that isn't a path Xiaomi looks to be set on treading anytime soon.
The leak does make for good entertainment, though, and there is a high chance some of the stated features actually make their way to the Mi Mix 4. A 4500 mAh battery, 64 MP camera, and 2K AMOLED display would be nice for starters. A man can dream.