Huawei's plans of developing a presence in the US takes another major hit as Best Buy ends business partnership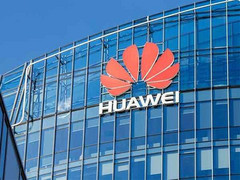 Best Buy has pulled out of its partnership with Huawei. This means that the Chinese OEM will no longer be able to sell its smartphones via the retail store. Best Buy was Huawei's major channel of selling smartphones in brick-and-mortar stores, so this kills the company's hopes of making any headway in the US.
Huawei has yet again been left in the lurch. The company has taken to selling its devices on Best Buy but even that has come to an unexpected end, with the retail outlet pulling out of the partnership.
Huawei's attempt at making an entrance into the US has met a number of stumbling blocks over the past few months. The company was expected to announce a partnership with AT&T, one that would see it sell its smartphones under the carrier's banners. That deal fell through just before CES, however, leaving Huawei stranded. A similar deal was set to be struck with Verizon but the results were the same as the AT&T one.
Huawei, the third-largest smartphone manufacturer in the world, has been under scrutiny from the US government, with the company seen as posing a threat to national privacy and security. The deals with the two carriers that fell through were as a result of government intervention, according to most sources. It wouldn't be at all surprising to learn that Best Buy's withdrawal also comes as a result of that.
"We don't comment on specific contracts with vendors," a Best Buy corporate spokesperson was quoted as saying. "And we make decisions to change what we sell for a variety of reasons."
Best Buy isn't the only retail outlet that sells Huawei devices in the US. It is, however, the largest of the lot, and the one with the most physical presence.