Huawei rumored to be developing Android replacement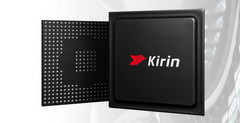 It has been reported that Huawei is working on a possible replacement of the ubiquitous Android OS. Anonymous sources talking to the South China Morning Post have commented that the Chinese tech giant is developing the alternative operating system in case the company ends up receiving a similar US-imposed ban to the one that ZTE is currently facing.
A fresh rumor concerning Huawei has recently surfaced, although the source for this latest tidbit is considered to be a credible newspaper of record. The Hong Kong-based South China Morning Post has published an article citing people familiar with the matter in regard to Huawei developing its own OS. It is believed there are concerns that the Shenzhen-based company is under investigation from the US Department of Justice for violating sanctions against Iran. ZTE has received hefty punishments for breaking US sanctions, and it is possible Huawei will face the same if found culpable of any trade violations.
Other companies have tried to break the duopoly of Android and iOS. However, it's not likely that Huawei is planning on challenging the status quo but rather preparing for the possibility of losing access to Google's services. The Chinese company is the largest telecommunications manufacturer in the world and has vast resources to put into research and development. It would not be impossible for Huawei to develop (or finish developing) a custom operating system capable of offering similar levels of functionality as Android.
There have been reports about Huawei producing its own OS before, and the company has already moved toward reducing reliance on foreign components with the continued use of Kirin SoCs in its products. But it would likely be immensely difficult for a Huawei-branded OS to succeed outside of its domestic market.