Huawei wants to make Honor the world's fourth-largest OEM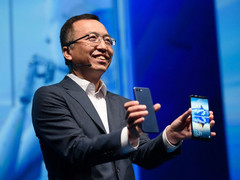 Huawei has big plans for its sub-brand Honor, which has achieved an impressive YoY growth in international shipments of 170 percent last year. While Honor is still far behind, Huawei is planning to make it the fourth-largest global smartphone maker as soon as possible, although it might take a while.
Huawei has been on a positive trend for a while now, and its 2018 financial report confirms that it might even become the leader of the smartphone market by 2020 as planned. According to this report, the company's revenue topped US$105 billion last year — an increase of almost 20 percent from 2017.
Samsung remains the leader of the market, although its 2018 financial report does not look that great. However, this is about Honor, so we should point out that Huawei's sub-brand shipped over 27 percent units more in 2018 than in 2017. Since Huawei introduced Honor in China first, it is no surprise that the sub-brand achieved an impressive YoY international growth in 2018 that exceeded 170 percent.
Overall, the global smartphone market dropped by 3.1 percent last year. According to IDC, the first five smartphone makers in 2018 were Samsung, Huawei, Apple, Xiaomi, and Oppo. Right now, beating both Xiaomi and Oppo seems like an impossible task for Honor, but Huawei might have a few aces up its sleeve. While its plan to become the leading smartphone maker seems to be quite close to fruition, pushing Honor up to the fourth position might take a while. Would you bet on Honor? How long do you think it needs to beat Xiaomi and Oppo?