MIT has reportedly "severed ties" with Huawei and ZTE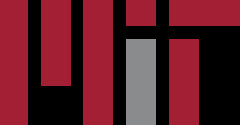 Massachusetts Institute of Technology (MIT) vice-president of research Maria Zuber has stated that the university will discontinue its new and existing partnerships with the OEMs ZTE and Huawei. This decision is reportedly connected to suspicions that the two companies have violated US sanctions.
The Massachusetts Institute of Technology (MIT) will no longer pursue collaborations with the electronics OEMs ZTE or Huawei. This decision had been announced by Maria Zuber, the university's vice-president of research, on April 3, 2019. It has reportedly been taken in order to avoid the MIT's deprivation of federal funding.
The current US administration has been exhibiting such behavior in conjunction with investigations it has taken against the two companies. They have, for example, involved a recent request to extradite the Huawei executive Meng Wangzhou from Canada on charges of fraud and sanction violations.
However, should these investigations conclude with a lack of evidence of any such action against the nation, institutions such as MIT may be able to resume their partnerships with Huawei and ZTE. In addition, this is not the only academic collaboration the firms have lost recently: Oxford University has also reportedly refused funding from Huawei this year.