Huami Amazfit GTS: A ~US$140 Apple Watch clone with software flaws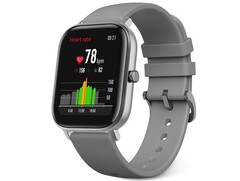 Does the Amazfit GTS look familiar to you? Well, while it may look like the spitting image of the Apple Watch, it is actually the latest smartwatch by Huami, Xiaomi's sister company. The device is a snip at around ~US$140 in most markets and packs plenty of features, but its software failed to impress us out of the box.
We finally got our hands on a Huami Amazfit GTS after its launch in China and India. The smartwatch includes a 1.65-inch AMOLED panel, a 220 mAh battery, along with a range of sensors and satellite navigation options. The watch is well-built too and even supports standard watch lugs unlike many of its competitors, not tying you to Huami's offering of straps.
While this might all sound promising, our review unit suffered from a series of software issues when we received it. Firstly, the QR code that the watch presented for us to download the accompanying smartphone app did not work. An inconvenience, but it was not the only bug we encountered. The software that comes pre-loaded contains a bug that cuts text off at the edges of the display, which is somewhat of a fundamental issue. Moreover, the pre-loaded weather app would only display a forecast around 15 km away from our location, despite our best efforts to alter this.
Thankfully, Huami has addressed these initial issues with updates that have also improved system performance. Software issues aside, the Amazfit GTS is a decent and affordable smartwatch with extensive fitness tracker capabilities too. Please see our accompanying Huami Amazfit GTS review for our full thoughts on the device.