Deal | Get about 30% off Reolink's best-rated, PoE or wireless security cameras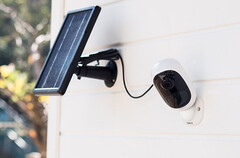 Reolink has announced its Black Friday/Cyber Monday sale. It includes 31% off the Argus 2, which has been named the best 2019 home security camera (outdoor) by PCMag. There is also 25% off the 355-degree-panning E1 Pro Wi-Fi camera, and 30% off the 4G-capable Go.
Reolink, a maker of wireless and often-innovative home and business security cameras, has announced details of its Black Friday and Cyber Monday sale. It includes 31% off its Argus 2 product, which has a removable battery, can be solar-powered and also comes with a conveniently interchangeable mounting system. Its sale price brings it down to €78.65 (~US$87) per unit.
This sale also offers about 30% off other products in the same Reolink series, including 35% off the Argus Eco, a completely-solar variation on the 2. Alternatively, the Reolink E1 Pro, which with its 355-degree pan and 50-degree tilt may be the most flexible and versatile home camera from its brand, is $49.56 as opposed to its normal price of $66.09.
The 4G-only, completely untethered Reolink Go also drops to about $211 in this sale. In addition, the company is offering 25-30% off its line of power-over-Ethernet (PoE) cameras and equipment, for super-reliable home or enterprise security. This sale lasts until December 1, 2019 for certain listings, and until December 7, 2019 for some others.