Fitbit use may be used to help predict flu outbreaks, study finds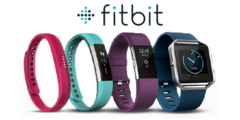 A study published in The Lancet has concluded that Fitbit use was associated with significant improvements in a technique used to detect influenza and similar conditions. This is due to the heart rate- and activity-monitoring features in these wearables. Therefore, fitness trackers may play a greater role in public health in the future.
A team from the Scripps research institute in La Jolla, California has published a study in the Lancet medical journal about Fitbit devices and their ability to detect illness. This group, led by Dr. Steven R Steinhubl, designed the project in question based on these wearables' ability to track user heart-rates, as well as other health metrics such as daily activity patterns, and how this data relates to the development of inflammatory condition such as influenza.
The team analyzed this data, derived from approximately 47000 individuals in 5 US states from 2016 to 2018. These participants all met certain criteria, including the "consistent" use of Fitbit-made wearables over the study period. Their sensor telemetry was compared week for week with the estimates of influenza-like illnesses generated by the Center for Disease Control and Prevention (CDC).
The scientists concluded that the Fitbits' data was capable of predicting these diseases in their users. Furthermore, the use of these wearables was associated with "significantly improved" predictions in the 5 states studied. Therefore, the Scripps researchers now believe that devices such as fitness trackers could be used to improve health monitoring on an at-least regional scale and in a real-time fashion.