A new Realme leak suggests the brand is about to release its first smartwatch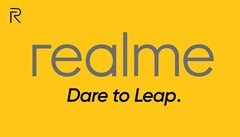 An Indian electronics authority has approved a new device from Realme described as being part of the "Smart Watches" category. Therefore, it seems this brand is preparing to launch its first wearable of this type in India. If so, it will compete with other OEMs such as Huawei and Garmin in this market.
A new report asserts that the Bureau of Indian Standards has certified a new Realme device. However, it is not a phone, as one might expect from this brand, but a smartwatch. This OEM has never released a wearable before, but may be planning to debut one in the relevant market.
This apparent upcoming device is currently known by the model number RMA183. To date, there is no further information on this product, including the OS it might run. However, Realme's normal status as an Android OEM suggests that it may be a Wear OS device.
This new leak may also give more weight to hints that this company intends to break into additional markets such as that for internet-of-things (IoT) products. At present, the putative inaugural Realme smartwatch does not have a launch date.