CES 2020 | Asus and AnyConnect partner up to push Smarter Cameras to the Edge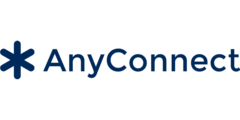 The Smarter Camera platform is an AI-powered solution for the future of industries such as security, logistics and retail. It has been developed by the company AnyConnect, which has just announced a partnership with Asus to deliver it to the market. This will be done using the Taiwanese OEM's Tinker Edge hardware.
The market research firm Gartner currently estimates that smart (as in, AI-enhanced) cameras will form the largest 5G-connected internet-of-things (IoT) market in 3 years: in fact, these imaging modules may make up as much as 70% of all 5G IoT sensors over that time-frame.
This hardware is most likely to be involved in security-, tracking- or transportation-related applications. However, it won't get far without the software and solutions to support it. This is where AnyConnect comes in with its Smarter Camera platform. It has announced a partnership with the OEM Asus at CES 2020 to get this product where it is needed.
To this end, Smarter Camera is now compatible with Asus' Tinker Edge T single-board computers. This should enable the platform's aim of providing connectivity to the sensors in question using its own dedicated AI. It should be able to do so over Wi-Fi, 4G or 5G.
AnyConnect's new offering also includes OTA update containers for the same AI, so that it can adapt to its user's needs, networks or use-cases over time. Tinker Edge, meanwhile, can support this on its end as it does for Google's Coral and mini-PC platforms. Therefore, this new relationship may drive a future monitored by lots and lots of little 5G cameras, in certain workplaces at least.