Facebook abandons its "Ads for WhatsApp" plan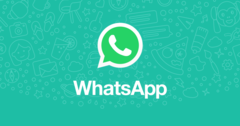 Facebook has encountered serious opposition to its intentions to use WhatsApp for ad revenue-building purposes. Now, a new report has indicated that the social media giant has ultimately dropped its efforts to achieve this aim, which apparently included disbanding a corporate team that was dedicated to this contentious task.
Facebook's absorption of WhatsApp has reportedly caused consternation among its more senior staff. This is mainly due to the larger company's intentions to integrate ads into the popular messaging app. This, obviously, would pull in yet more money for the conglomerate, regardless of any disruption to the user's experience. However, it seems this change is now no longer on the cards.
WhatApp's owner's plan to monetize the app in this way had even caused its co-creator, Brian Aston, to leave the overall company in protest. It may be factors such as this that have prompted Facebook to give up on its plans to sell more ads on its combined platform. The Wall Street Journal has reported that it has even dissolved a team that had been developing code for that purpose.
The same code has also been deleted from WhatsApp's internal builds, according to the Journal's source on this matter. However, there is still apparently scope for ads within this service's Status feature, in which users can temporarily customize their profiles with text, images or videos.