Apple releases iOS 13.2.2 to fix various bugs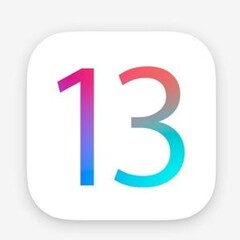 Apple release iOS 13.2.2 this week, bringing a fix to the RAM management bug introduced in iOS 13.2. There are a few other bug fixes and patches. Considering Apple's terrible track record with iOS 13, it may be prudent to wait a few days to update your iPhone or iPad.
It's no secret that iOS 13 has been a buggy mess. Apple has released software patches and updates almost weekly to fix the myriad quirks and bugs in the latest version of Apple's mobile OS. However, each update seems to introduce new bugs, requiring yet another patch. This week's update is 13.2.2, which hopes to fix a major bug introduced with iOS 13.2.
The biggest piece of this update is a fix for the RAM management bug. When iOS 13.2 was introduced, scores of users began complaining that apps running the background on their iPhones would reset when returned to via the app switcher. Essentially, if a user switched out of an app and back into it, the app would reset, killing any active tasks or work in the app. iOS 13.2.2 brings a fix for this issue.
Other problems that iOS 13.2.2 should patch include the intermittent loss of cellular signal after making phone calls, issues opening encrypted emails in Exchange accounts, and other highly specific issues.
Considering the issues Apple has had with its software updates since iOS 13 launched in September, I would honestly wait to update, even if you've experienced some of the bugs that iOS 13.2.2 should fix. If history is any indicator, the update may brick one of your expensive pieces of tech.