Qualcomm: 5G iPhone is "priority number one"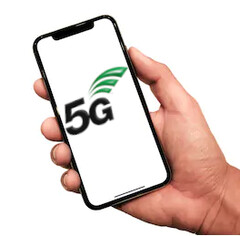 Apple and Qualcomm are pushing hard into the launch of a 5G iPhone. According to Qualcomm's president Cristiano Amon, the release of a 5G-capable iPhone is the chip manufacturer's "priority number one" in their relationship with Apple. However, some roadblocks may keep a 5G iPhone from hitting markets in 2020.
Qualcomm's new Snapdragon 765 and Snapdragon 865 SoCs have dominated headlines this week, but another of the company's projects may be more important. According to Qualcomm president Cristiano Amon, one of the chip manufacturer's top priorities is launching a 5G-enabled iPhone "as fast as we can."
Qualcomm and Apple recently signed a multi-year agreement, and "priority number one of [the] relationship with Apple is how to launch their phone as fast as we can," according to Amon. "That's the priority."
However, the project will likely be an uphill battle. Apple's latest phones have relied on Intel modem technology. Earlier this year, Apple bought out Intel's smartphone modem business; it's likely Apple purchased that group to further the development of its own radios and modems using Intel's technology.
But Qualcomm's 5G solutions appear to be the best on the market, especially when it comes to 5G access across multiple carriers. As of this writing, Qualcomm is the only manufacturer of antenna modules that are compatible with AT&T's and Verizon's networks. These are the two largest carriers in the United States, Apple's biggest market.
This is likely why Apple has stoked its new relationship with Qualcomm. It's unlikely that the 2020 iPhones will be 5G ready (barring a miracle and lots of overtime in Cupertino), as Apple has likely fleshed out most of the design of next year's iPhone. However, the 2020 iPhone may use enough components from Qualcomm that it could connect to some 5G networks. It's more probable that the first iPhone with 5G will appear in 2021.