Amazon Alexa to start supporting Apple Music in December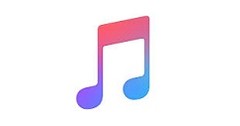 Amazon Alexa is probably Google Assistant's most consistent competitor. The voice-powered software will add another feature to its set soon: Apple Music support. Amazon has announced that users will be able to play tracks associated with this streaming service from December 17, 2018.
Apple Music subscribers with Echo speakers are in luck. Amazon has announced that its smart assistant Alexa will gain the ability to support this service. The required upgrade for both types of software will start to become available from Monday, December 17 onward. The users affected by the move will then be able to play tracks on their speakers through the use of commands involving the words 'Apple Music'.
Amazon has noted that the ability to call for any track within a user's library or streaming reach to be played on an Echo-brand speaker is a particularly popular use of Alexa. Therefore, adding the ability to control Apple Music could work out very well for this area of the company's business. It may also make Alexa more effective and universal in general.
This latest enhancement in Alexa functionality is also matched by Amazon's recent moves to secure Skype-calling support and downloads from the Windows Store for the assistant. This may make the software even more attractive and useful for new and existing customers.