150 million MyFitnessPal users affected by hack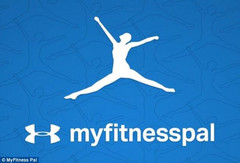 The popular fitness app MyFitnessPal has suffered a data breach that has affected the accounts of an estimated 150 million users. The company behind the food and nutrition application, Baltimore-based Under Armour Inc., has issued a press release in regard to the unauthorized acquisition of user data. The hack apparently took place in February, with MyFitnessPal workers noticing the breach on March 25.
Under Armour, the sporting accessory and apparel giant, has announced that one of its properties, MyFitnessPal, has been affected by a data security breach. According to the company's press release, the hack occurred in late February, but it took some weeks for employees to become aware of what had happened. The press release states that "approximately 150 million user accounts were affected by this issue." It is believed to be one of the largest hacks ever reported.
The American company has been swift to engage in damage-limiting exercises since becoming aware of the situation, including sending out a press release and contacting affected users. Under Armour has also stated that the firm "is working with leading data security firms to assist in its investigation, and also coordinating with law enforcement authorities." The hack apparently only involved access to usernames, emails, and hashed passwords, meaning that payment data and information held in regard to government-identifiers has not been affected.
Regardless of Under Armour's measures, the hack did have a negative financial effect on the company. The firm's share price fell by 4.6% after the data breach was announced. For an organization that has reported revenue of nearly US$4 billion, these kinds of hacks are something to be concerned about.