Remember to have protection on Valentine's Day - for your data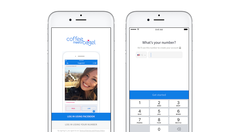 A popular dating app, Coffee Meets Bagel, has revealed that it has suffered from a major data breach. Apparently, over 6.1 million accounts were affected by the hacks, which took place in late 2017 and again in May 2018. Coffee Meets Bagel users were informed of the cyber attack on the worst day possible for those looking for love: Valentine's Day.
The Register has reported on another massive hack that has been linked with a number of other cyber attacks on company databases. The media outlet states that 617 million accounts over 16 different companies have now been stolen and are up for sale on the dark web, for US$20,000 in Bitcoin. The majority of data breaches took place in 2018, with a couple dating back to 2017 and one going back to 2016 (17.7 million accounts affected on Whitepages).
In a further twist to the story, it seems the same hacker that is selling the information of the 617 million accounts mentioned above is now in possession of a further 127 million hacked accounts, according to TechCrunch. This includes details stolen in cyber attacks against the webcasting site YouNow and the popular online game Stronghold Kingdoms. (All the affected sites are listed at the end of this article.)
However, the Coffee Meets Bagel attack is particularly galling because of its unfortunate timing. It seems employees for the company didn't find out about the hack until February 11, 2019 and after taking necessary security steps a statement was released to the dating app's users…on Valentine's Day.