Unconfirmed Diablo IV details spotted in 4-month-old leak, full class roster revealed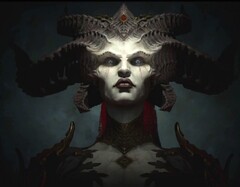 Back in July, a Blizzard employee unveiled most of the details presented at BlizzCon, but the Reddit post was dismissed as pure speculation. Nevertheless, the details are spot on for the most part, and there is some info on aspects that haven't been touched in the BlizzCon presentations, like the full class roster, planned classes, next gen console support and closed beta planned date.
Two weeks ago, some details about Diablo IV were leaked on Reddit ahead of the BlizzCon show. The leaks were spot on for the most part and they were confirmed throughout the BlizzCon presentations. It looked like the user who leaked the info was associated with a marketing company working for Blizzard. Eager to find more details about the upcoming title, Diablo fans uncovered a Reddit post made this summer by a Blizzard employee that had the privilege to get an early look at Diablo IV version. At that time, everybody dismissed it as pure speculation, yet fans noticed that some details line up perfectly with what Blizzard presented at BlizzCon. The old post also mentions additional features that haven't yet been confirmed, possibly because Blizzard decided to scrap them, or implement them in different forms.

Let's get straight to the unconfirmed details and don't forget to keep some of that tasty salt handy:
Some of the features from Diablo III including the Kunai Cube, wardrobe loadouts, seasonal journeys, Rifts/G-Rifts could make a comeback
In contrast, Blizzard took all the fan critique in regards to Diablo III's mistakes very seriously and modified some key aspects accordingly
The new soundtrack is supposed to pay homage to the Diablo 1 and 2 OSTs
Diablo II Remake/Remaster was an option at some point, but Blizzard realized that the franchise actually needs a reboot that would combine the best features from Diablo 2 with modern mechanics
The combat system focuses on combos and is designed to be console-friendly
Tristram was one of the hub cities in the early preview
In addition to Barbarian, Sorcerer and Druid, Blizzard plans to include Paladin and Amazon as part of the starting class roster. Necromancer is planned for the first expansion.
Closed beta is planned for 2020
Depending on how things go with the closed beta, launch could happen in late 2020 or early 2021
Diablo IV will also be launched on Playstation 5 and Xbox Scarlett
Working For Notebookcheck
Are you a techie who knows how to write? Then join our Team! Especially English native speakers welcome!
Currently wanted:
News and Editorial Editor - Details here