New Diablo 4 info leaked ahead of BlizzCon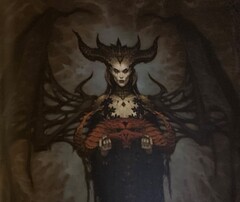 The Reddit leak confirms that Diablo 4 is essentially a return to roots, with a dark look inspired from Diablo 2 and combat mechanics borrowed from Diablo 3. There's a strong possibility the environments are open-world, as the characters appear to be able to ride mounts. Possible classes include mage, barbarian and druid, plus Diablo is replaced by Lilith.
BlizzCon 2019 is upon us and Blizzard is expected to reveal quite a few new titles this year. The highly-anticipated Diablo 4 is most likely getting its first preview, but Blizzard needs to handle this flawlessly, because we know what happened last year when fans really got angry at the unexpected mobile version. Apparently, Diablo 4 was supposed to be announced at last year's con, but Blizzard did not really have much to show and feared that fans would get even more mad after the Diablo: Immortal fiasco. Meanwhile, all sorts of rumors started going around regarding a possible return to dark, gritty roots, and the latest info leaked on Reddit comes as confirmation.
Here is a quick rundown of all the new leaked info:
dark and gross look: locations are riddled with corpses, rotten crypts, plagued environments, more realistic gore
possibly open-world design
characters can ride mounts
expanded contextual interaction with the environment (climbing walls etc.)
classes include mage (fire/ice/lightning caster), barbarian (brute force through melee weapons), druid (lightning/wind caster + beast transformations: bear / werewolf etc.)
4-player co-op from the get-go, possibly even PvP features
Lilith takes Diablo's place as the end boss
aspects that pay homage to Diablo 2: returning skills, easter eggs etc.
D2 atmosphere + D3 combat
monetization system will definitely be implemented from the beginning, remains to be seen if it involves any P2W asepcts

Redditers seem to agree that the new leaks come from somebody working for a Blizzard-related marketing firm and received permission for a "strategic leak." The official Diablo 4 reveal should happen later today, so stay tuned for more details.