Diablo 4 leaked: New artbook with photos from Diablo 1, 2, 3 and 4 released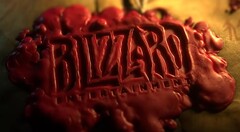 Last week, Twitch streamer and tipster Metro claimed that Blizzard would release Diablo 4 alongside Diablo 2 Remastered at BlizzCon 2019. Now, this has seemingly been indirectly confirmed by Blizzard in an advert for a new Diablo artbook.
Back in June, we predicted that Blizzard might release Diablo 4 next year. However, a new advert for the new book The Art of Diablo, currently on pre-order for US$31.50 on Amazon, suggests that the game could arrive sooner than we thought. The advert, featured in the next issue of German magazine GameStar for the release of The Art of Diablo contains the following, which we have translated from German:
With over 500 artworks from Diablo, Diablo II, Diablo III and Diablo IV, this book presents many striking works of art created for Blizzard Entertainment's iconic action RPG, which have given eternal nightmares to generations of fans.
Naturally, this could be a mistake, with whoever wrote it perhaps meaning Diablo Immortal instead. However, this typo seems rather unlikely considering that Blizzard has arranged the titles of all the games in order. The book has been written by the company's in-house senior author Robert Brooks too, so this is no speculative fan fiction.
One reason perhaps for this leak could lie with the release date of the book. Blizzard will release The Art of Diablo on November 3 according to Amazon, one day after the end of BlizzCon 2019. However, GameStar features the advert on page 27 of its October 23 issue, so someone at Blizzard must have sent it to the website and magazine for publication.
Incidentally, BlizzCon 2019 mark the 25th anniversary of Warcraft. Blizzard will host the annual conference at the Anaheim Convention Center in California for two days from Friday, November 1. You can read more about BlizzCon 2019 on its accompanying website.