NVIDIA GeForce GTX 1660 SUPER, pricing, specs & launch date confirmed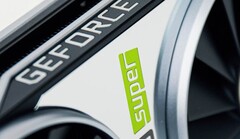 The NVIDIA GeForce GTX 1660 SUPER is on its way and will arrive before the end of the month, according to confirmation that Videocardz has received from its sources. The new GPU will sit between the GTX 1660 and GTX 1660 Ti in NVIDIA's product stack, with its pricing reflecting that. Oddly, the GTX 1660 SUPER will outdo the GTX 1660 Ti in some areas, while retaining elements of the GTX 1660 too.
The NVIDIA GeForce GTX 1660 SUPER has been speculated about for a while now, with a GTX 1650 Ti seemingly been in tow too. The latter is yet to materialise, with rumors pointing to a release today. In the meantime, Videocardz has not only confirmed the release date of the GTX 1660 SUPER, but also its specifications and price.
As we previously reported, the GTX 1660 SUPER will arrive on October 29. It will also be based on NVIDIA's TU116-300 graphics chip, with 1,408 CUDA cores, a base clock 1,530 MHz and a 1,785 MHz boost clock. While these match the specifications of the standard GTX 1660, NVIDIA has upped its VRAM from GDDR5 to GDDR6. The GTX 1660 SUPER will operate on a 192-bit memory bus like its GTX 1660 siblings too, but its VRAM will clock at 14 Gbps, a step up from the 12 Gbps on which the VRAM in the GTX 1660 Ti runs. Correspondingly, the GTX 1660 SUPER will have a 336 GB/s memory bandwidth, significantly higher than the 288 GB/s and 192 GB/s of the GTX 1660 Ti and GTX 1660 respectively.
In effect, the GTX 1660 SUPER is a memory upgrade over the GTX 1660. Accordingly, NVIDIA will launch the GTX 1660 SUPER at US$299, US$10 more than the GTX 1660 and US$50 less for which it sells the GTX 1660 Ti. Sadly, there do not appear to be any price-cuts for existing GTX 16 series cards. Videocardz reports the at least MSI, EVGA and ZOTAC will sell GTX 1660 SUPER SKUs, along with other AIBs like MAXSUN.