The Samsung Galaxy S10, S10+, and S10e are now receiving the stable Android 10-based One UI 2.0 update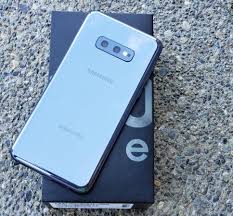 A series of official Samsung Android 10 rollout roadmaps all cite the Galaxy S10 phones as billed to receive the stable Android 10 update in January. That isn't the case for all regions, though, as some owners of the S10, S10+, and S10e are already confirming receipt of the OTA.
A few days ago, Samsung Israel released its Android 10 update roadmap. Samsung India, Samsung Philippines, and Samsung China have also all released their update roadmaps, and all four of them have one thing in common: The Galaxy S10 phones will be the first to get the stable update, and they won't get it until January. It would seem that things aren't quite the same in Europe, however.
Users of the Galaxy S10 line in Germany are confirming receipt of the stable Android 10 update. It was previously thought to be exclusive to members of the beta program, but that doesn't appear to be the case anymore. Even those who never joined the beta are receiving the update. For what it's worth, there have been users claiming to have received the update in Austria and the UK. The UK claim is currently unverified, however.
Of course, this release is specific to Exynos models of the devices. They always get updates way ahead of the Snapdragon models, seeing as Exynos is Samsung's in-house SoC. We expect users of the phones across Europe and other Exynos-centric regions to get the update over the next week or two. US/North American models will probably get the update in January or February.