The Android 10 update will get to North American Samsung Galaxy S10 models way earlier than expected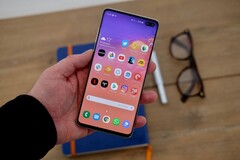 The Samsung Galaxy S10 line is already receiving the Android 10-based One UI 2.0 OTA but the update so far is limited to Exynos-powered European models. Samsung's update roadmap says Snapdragon models won't get the update till January but a surprise is on the cards, as certain North American units will get theirs in a few days.
According to Samsung's own One UI 2.0 rollout roadmap, Snapdragon-powered S10-line phones are penned down to get the update in January. However, it seems that the update could be coming quite a bit sooner.
Canadian carrier Telus has confirmed that the One UI 2.0 OTA will be coming to its S10 phones on December 16. That's three days away, and at least two weeks earlier than the official roadmap claimed. The best part, of course, is the fact that the update will likely get to the US around the same time. No US carrier has come out with a similar date so far—or any date at all—but we'd be surprised if US models didn't start getting the update before the year runs out.