Samsung will release a 5G variant of its Galaxy S10, but it won't be coming to Europe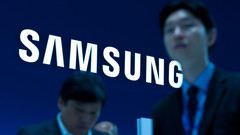 Samsung is planning to release a 5G version of the Galaxy S10 that is currently codenamed "Beyond X", according to details that have emerged online. The device will be the flagship Galaxy S10 model, which the company could announce at its Galaxy UNPACKED event next February.
The internet has been alive with leaks and rumours about the Galaxy S10 line-up, with Samsung supposedly planning to release the S10 Lite, the regular S10 and the S10+. However, you can now add a fourth device to that list, as @Universelce has reported on Twitter that the company is prepping its first 5G smartphone.
The device is currently known as the "Beyond X" and will feature a massive 6.7-inch display, which is 0.3-inches larger than the 6.4-inch S10+. Samsung may also include ToF sensors to the front and rear of the device. We suspect that the company will equip the "Beyond X" with its Exynos 9820 SoC too.
Moreover, @Universelce reported that the device will be available in South Korea and the United States, which is something that GalaxyClub has corroborated. Samsung has reportedly filed registrations for an SM-G977U and an SM-G977N, which are designed for the South Korean and North American markets respectively. Interestingly, GalaxyClub states that the company has not filed registrations for a European variant, which may suggest that the 5G smartphone is only South Korea and US-bound. Hopefully, that is not the case though.
Samsung is rumoured to be announcing the follow up to its Galaxy S9 series in February next year at its Galaxy UNPACKED conference. The company also demoed a mystery 5G smartphone at the Qualcomm Tech Summit in Hawaii earlier this month.