AT&T offers not quite 5G with 5G E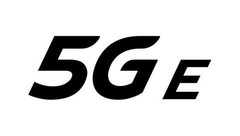 Some AT&T customers may start seeing a "5G E" label appearing on their Android smartphones soon. It might initially seem to some that the telecommunications company is already offering 5G network connection to its subscribers, but the truth is the label stands for "5G Evolution", which is still classed as 4G technology.
The indicator "5G E" will start showing on some phones belonging to AT&T customers soon. The deliberate usage of "5G" in the label is likely to lead some users into believing their handset is accessing the next-generation network, but this is not the actual case. The full name for the AT&T service is "5G Evolution," but phones connected to this will still be using 4G LTE networks. The company's blog describes what customers can expect from 5G E:
5G Evolution technologies enables [sic] a peak theoretical wireless speed of 400Mbps for capable devices, or an average around 40Mbps based on real-world experiences.
The 5G E service is potentially fast, but it is still not actual 5G. What could be seen as even further evidence of AT&T's deliberate ambiguous marketing is that the "E" in the indicator is considerably smaller than the "5G" part, so a quick glance may mislead a user into thinking their phone has connected to a non-existent 5G network.
It has been pointed out that AT&T has carried out this kind of disingenuous marketing practice before. The company utilized the "4G" indicator when customers were using the HSPA+ standard, which was still part of the 3G network.