Samsung to open Oreo beta program soon, Note 8 snubbed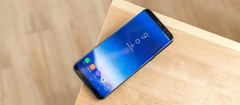 Samsung is set to announce the reopening of its beta-testing program, Galaxy Beta, in the coming days, with users getting the chance to have a taste of Oreo prior to the final release scheduled for Q1 2018. The Galaxy Note 8 is snubbed for some reason, however.
Last week, we did a report on Samsung's alleged plans for Oreo, with multiple sources claiming that the South Korean company would release updates in the early months of 2018. The touted window looks to still be on the cards, as information from another source has billed Samsung to reopen its beta program for Oreo soon.
According to the source, the beta program, Galaxy Beta, will open in two rounds. The first round will allow access to users in South Korea, the United Kingdoms, and the United States. The second round will be open to users in Spain, Germany, China, India, Poland, and France.
Users in these countries will be able to join the program by downloading the Samsung Members app from Playstore or Galaxy Apps—or the Samsung+ app, if the former isn't available—and registering. After that, they can download the Oreo beta firmware from the software update app in Settings.