Samsung discontinues official support for the Galaxy S7 series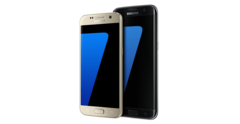 Samsung has published an update to its security patch update roadmap. It outlines which devices get monthly, quarterly or less frequent upgrades of this nature, revealing in the process that the Galaxy S7 and S7 Edge are on neither of these lists. This, then, definitively marks the end of the series' life.
Samsung's latest security patch update for its Android phones, SMR-APR-2020, addresses the moderate to severe CVEs that apply to these devices. The devices most likely to receive it as an OTA download first include the new Galaxy S20 series, naturally, as well as the Galaxy Z Flip, the Galaxy Fold and the Galaxy Notes 8 to 10+.
These devices are on the updated list of Samsung Mobile products that are in line for monthly security patch updates. There is also a list of older devices that get quarterly security patches. Until recently, it included the Galaxy S7 and S7 Edge; however, these 2016 flagships have now been removed.
This marks the end of a relatively decent history of security patch upgrades for the nearly 4-year-old phones, although they only received 2 major OS upgrades between their launch and now. Similarly, it was recently confirmed that their successors, the Galaxy S8 and S8+, would not receive One UI 2 based on Android 10. However, they will still get new security patch levels every month...for now.