Redmi's first PC is most likely to be a 14-inch notebook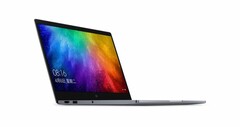 According to some online rumors, Redmi is on the verge of entering the laptop market with its first product of this category. More details on this machine - apparently named the RedmiBook 14 - may have emerged. It could rock Intel Core CPUs up to the tune of an i7, as well as the NVIDIA GeForce MX250 GPU at the highest end.
This year's Redmi release cycle has become peppered with rumors that the Xiaomi sub-brand may release a notebook as well as phones in 2019. It is possible that this new product will be launched alongside the K20, which is now known to be the brand's upcoming flagship with much more certainty. The brand has recently indicated that the 'K' in this name stands for "Killer", although its General Manager, Lu Weibing, has also reportedly affectionately dubbed it the "Great Devil" on Weibo.
Lu has not been so lyrical in relation to the brand's first PC. However, with the release of a Bluetooth SIG certification for a "RedmiBook 14", its leaks have just become more concrete. Today (May 15, 2019), MySmartPrice claims to have gained much greater insight into this notebook and what it may bring to the table.
The outlet alleges that the PC will have a 14-inch screen - admittedly, this is a reasonable assertion, based on its name. MySmartPrice now also alleges that it will have variants with Core i3, i5 and i7 CPUs. However, without further information such as generations or model numbers, that is only so useful. The RedmiBook 14 will also now apparently offer MX 250 discrete graphics, but only at its highest end of SKUs.
MySmartPrice cannot speak as to the first RedmiBook's appearance at this stage. However, the brand's position within Xiaomi invites the speculation that it may end up looking somewhat like a Mi Notebook of a similar approximate size.
Unfortunately, there are no further details on any other aspects of the '14's properties, such as its price, available at the time of writing. However, it is also acceptable at this juncture to imagine that its value proposition could be decent relative to those of Xiaomi PCs of equivalent power and dimensions.