Qualcomm Snapdragon-powered OPPO Realme 2 Pro and Realme C1 now official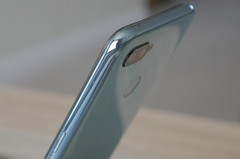 The Qualcomm Snapdragon 660-driven Realme 2 Pro and the Qualcomm Snapdragon 450-driven Realme C1 both come with a notched display and excellent specs/features for the price. For example, the 8/128 GB Realme 2 Pro will go on sale next month for the equivalent of less than US$250. The entry-range Realme C1 (2/16 GB) comes for around US$96.
OPPO has just unleashed two new affordable handsets in India, but both can definitely kick above their category. The first is the mid-range Realme 2 Pro, and the other is the low-end Realme C1 that somehow manages to fit a Snapdragon 450 processor, 2 GB RAM, 16 GB internal storage, and a dual-camera setup below the US$100 price point. Thanks to their release, the existing Realme 2 gets two siblings.
These are the highlights of the two new OPPO handsets mentioned above:
Realme 2 Pro: Qualcomm Snapdragon 660 processor, 6.3-inch full HD+ notched display, 4/64 GB | 6/64 GB | 8/128 GB RAM/storage, 16 MP front camera, 16 MP + 2 MP main camera, 3,500 mAh battery
Realme C1: Qualcomm Snapdragon 450, 6.2-inch notched display (most likely HD+), 2 GB RAM, 16 GB storage, 5 MP front camera, 13 MP + 2 MP main camera, 4,230 mAh battery
Both handsets come with ColorOS 5.1 on top of Android 8.1 Oreo onboard. Sadly, none of them features NFC or USB Type-C, but that would be too much to ask considering the price tags below, anyway.
The Realme C1 comes at a special price — for the Diwali season — of INR₹6,999 (around US$96), and the Realme 2 Pro will hit Flipkart on October 11 for INR₹13,990 (4/64), INR₹15,990 (6/64), and INR₹17,990 (8/128 GB). The color choices for this handset are Black Sea, Blue Ocean, and Ice Lake, while the cheaper Realme C1 will probably come only in black and blue.