Redmi CEO claims the sub-brand will launch a Snapdragon 855-powered phone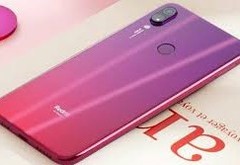 Redmi's CEO, Lei Jun, has indicated that it will release a phone powered by the latest premium Snapdragon chipset. The executive made remarks to this effect when asked if the newly-release Redmi Note 7 is the new Xiaomi sub-brand's flagship on Weibo. Coincidentally, the brand has also announced that it will be making another device with the Sony IMX586 48MP sensor.
Redmi is a new sub-brand that released its first device, the Note 7, today (January 10, 2019). If it sounds familiar, this is because it used to be a product line of Xiaomi's, but is now what Realme is to OPPO and what Honor is to Huawei for this company. The Note 7 is powered by the Snapdragon 660, but has a more 'premium' dual rear camera, as it integrates a next-gen 48MP sensor courtesy of Samsung. Redmi has also announced plans for a subsequent device with the even higher-end Sony IMX586 module, which also captures 48MP images.
This was not the only new beginning for Redmi. Its CEO, Lei Jun, has also reportedly announced that this upcoming device will have a warranty of 18 months due to the brand's faith in its build quality. Historically, Redmi phones have been covered with a warranty of only 12 months prior to this development. Lei Jun released this information on his Weibo account. This led to a second user replying with a query as to whether the Note 7 was Redmi's flagship. Reportedly, the CEO responded by hinting at a device with a Snapdragon 855 processor.
Therefore, it seems that Redmi will release a more high-end device in the near future. On the other hand, it makes little sense for Xiaomi to allow its own sub-brand to compete with its own upcoming Mi or Mi Mix-series flagships. Then again, it is also possible that the Redmi top-ranger could have some compromises compared to these phones, such as a lack of 5G. Ultimately, it will be interesting to see how this strategy works out for both brands.