Two new Oppo phones just got 3C certification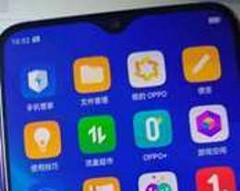 It is likely that at least one of the next devices to be released by Oppo will be of the R17 line of phones. A Chinese certification may have given more weight to this rumor, and also indicates how the front panel of such phones will look. It will apparently include a display notch, albeit a minimal one.
3C certification, much like TENAA, is required for each new device before its manufacturer can release them in China. A new entry into this system points to two new Oppo devices. A contributor at mysmartprice.com has speculated that they may be the hotly anticipated R17 and R17 Pro.
On the other hand, the devices in the new 3C document bear the model numbers PBEM00 and PBET00 respectively. Confusingly, they differ from those showed in a previous leak from the certifying body TENAA, which referred to the Oppo models PBCM00 and PBCT00. These contradictory leaks impact negatively on the possibility that either one pertains to the R17/R17 Pro.
The 3C leak also provides images of at least one new phone's display. It suggests a variation on the display notch that could be referred to as...Essential-ist. Therefore, it may be assumed that the R17 line's design is picking up where a certain failed OEM left off.