Nvidia ready to ship over one million GTX 11 series cards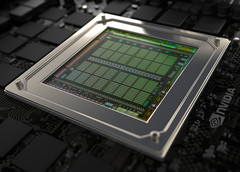 DigiTimes reports that Nvidia may be experiencing some problems with the current GTX 10 GPU overstock and might postpone the launch of the GTX 11 family for a few months, despite already being in possession of around one million next gen GPU cards. This could mean that the custom-made AIB and mobility versions could launch almost at the same time as the Founders' editions.
Nvidia still has not officially announced the GTX 11 gaming GPUs, despite a lot of sources claiming that the cards should be launched next month. According to DigiTimes, the latest word on the street is that Nvidia is all stocked up and ready for the GTX 11 launch, but the green team is actually held back by some problems with the upstream supply chain.

Since the GPU-based crypto mining operations took a hit in early May due to the BTC depreciation, small and big crypto mining firms alike considerably cut down on acquiring new Nvidia hardware. Earlier this year Nvidia reported big profits coming from crypto mining and decided to ramp up production of the GTX 10 series. This helped to bring the prices of the current gen GPUs down to MSRP range, and some retailers are even offering good deals on select models that are overstocked. Additionally, prices for the current gen cards could see more cuts this month.

Nvidia's CEO Jensen Huang tried to somehow determine Nvidia fans to buy into the surplus of GTX 10 series GPU, as he claimed the next gen GPUs are coming "a long time from now". However, sources already proved that select testers are evaluating GTX 11 prototype cards.

DigiTimes reported that Nvidia is stocking around a million next gen GPU cards at present, so the company is indeed ready to launch the new GPUs soon. Presumably, Nvidia will first offer the new GPUs in Founders' editions directly purchasable from the company's site as it happened with the GTX 10 series cards two years ago. Later on, most likely one month away from the official launch, third-party AIB makers will offer overclocked versions.

Bearing in mind that the market is now flooded with current gen GPUs, the launch of the GTX 11 series may be postponed for a Q4 launch, and, for the first time, Nvidia could release the desktop solutions together with the mobile ones.