No more updates for the XPS 15 9570 this year, 17-inch XPS might be in the cards, reveals Frank Azor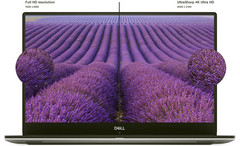 Those who had any hopes of being able to acquire the Dell XPS 15 9570 updated with NVIDIA GeForce GTX 11 graphics before the end of the year should change their shopping plans because Frank Azor has just confirmed that this machine will not receive any hardware refresh in Q4.
The Dell XPS 15 9570 is a very popular laptop in the US and other markets, but some consumers already dream of having it with the upcoming NVIDIA GeForce GTX 11 series graphics adapters inside before the end of the year. Unfortunately, it seems that this is not going to happen before 2019 arrives.
As usual, Frank Azor was very quick to reply when asked various questions about the XPS laptops and convertibles on Twitter. This time, Alienware's co-founder came up with a reply that leaves no room for misunderstandings: "No more major updates coming to XPS 15 in 2018" and nothing else.
To bring a little bit of positive news to this article, we should also add that there might be a chance to see a 17-inch Dell XPS laptop. This would come in very handy to people with vision problems who enjoy larger screens and Frank Azor's reply was, in this case, that "There's always a chance" for it to happen. Sadly, he did not mention any other details such as — at least — an approximate launch date.
These being said, we will keep an eye for more interesting news regarding Dell's popular XPS lineup. In the meantime, feel free to drop a comment below if you think there is something that needs to be said about these excellent machines.