The Dell XPS 15 9570 with Intel Core i5 and 97 WHr battery no longer coming to the US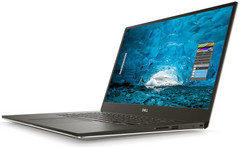 Although he previously stated that the Intel Core i5-powered XPS 15 9570 would get the 97 WHr battery option, Frank Azor has recently revealed that those who want this power pack should "move up to the next config" to get it. This means a US$500-worth jump to the cheapest Intel Core i7-driven model.
For many laptop users, having a battery capable of providing an extended level of autonomy is one of the key features to look for, often more important than a faster processor or a larger hard drive (or a solid state drive, of course). Unfortunately, it seems that those waiting for the Intel Core i5-powered Dell XPS 15 9570 with a 97 WHr that Frank Azor recently promised will have to change their minds and grab the more expensive model with an Intel Core i7 processor inside.
A Twitter user looking to get an XPS 15 9570 with Intel Core i5, NVIDIA GeForce GTX 1050 Ti graphics and a 97 WHr battery asked Frank Azor about the availability of such a hardware setup. Sadly, the answer was "No such config is coming got to move up to the next config for the big battery" and nothing else.
Although Azor did not deny the possible introduction of the 97 WHr battery for the US$999.99 XPS 15 9570 which only comes with integrated graphics, there is little chance to see that happening. This minor hardware change would definitely make the most affordable XPS 15 9570 much more attractive to many users, so it is really sad to find out that it might not arrive anytime soon.
Since hope dies last, we will keep an eye on the Twitter page of Alienware's co-founder and we will let you know as soon as we find out anything new. For now, if you are looking for an affordable XPS 15 9570 with a 97 WHr battery, the cheapest option available has a price tag of US$1,499.99. Its specs include the Intel Core i7-8750H processor, 16 GB RAM, a 256 GB M.2 2280 PCIe SSD, NVIDIA GeForce GTX 1050 Ti graphics, and a 15.6-inch full HD InfinityEdge display.