Niantic overhauls buddy system in Pokémon Go, adds multiplayer AR too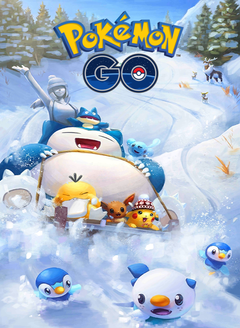 Pokémon Go is heading into its fourth year with an overhaul of its buddy system. New updates for Android and iOS versions of the game introduce multiplayer AR too, among other changes and fixes.
Pokémon Go is still going strong, over three years after Niantic released the game on Android and iOS. According to SuperData via Forbes, the game grossed US$176 million in August, underlining just how popular it remains among fans. Developer Niantic is not letting up on introducing new features, either.
The latest update, 0.163.0 on Android and 1.129 on iOS, adds a host of new elements, an overview of which Pokeminer u/lewymd has provided on Reddit. The highlights of the new update are as follows:
New loading screen
Complete buddy overhaul (Buddy Adventure)
Buddy will follow you on the map
New Badge
Multiplayer AR (Shared AR Experience mode)
Genders now show in the trade screen
New Forms (PARTY HAT WURMPLE)
New items/assets
Battle Grunt Parties
u/lewymd has also detailed the thousands of lines of new code that Niantic has introduced too, which you can read here. The biggest changes here are the introduction of multiplayer AR, called Shared AR Experience Mode, and the new buddy system. Niantic has published a video to give an insight into Buddy Adventures too, which you can view below.
The update is live now on the App Store and Google Play Store. Niantic notes that 1.129 and 0.163.0 will be released globally by the turn of the year, so you should receive the update on your handset within the next two weeks if you have not already.